Writing from the Heart - An Online Course with Jamila Davies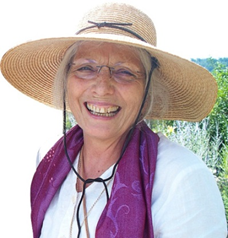 Writing for me is a process of opening to what T.S. Eliot calls "the still point of the turning world," opening to the world of imagination where words appear on the screen of my mind like bubbles rising from a pond…
These words connect me with my own center in the world where center can be so easily lost. I love the sensation of sitting at my desk, pen in hand and allowing thoughts, feelings and emotions to flow, discovering in that flow the very essence of who I am.
Come join me for six sessions over 6 weeks, to listen for the words that bring wholeness, connection, and grace as the mind steps back and the heart speaks.
Writing from the Heart Fall Series for 6 sessions:
Tues, 14th November 23
Tues, 21st November 23
Tues, 28th November 23
Tues, 5th December 23
Tues, 12th December 23
Tues, 19th December 23
All classes will be via Zoom 5.30PM until 7.30PM GMT/UK *
*timings may be moved slightly, where possible, to accommodate participants if needed
Spaces are limited to 10 participants.
Chose the payment option that works best for you:
HEART OVERFLOW $225
ONE HEART $175
OPEN HEART $125
Registration closed. Please join as a free/supporting member to receive updates on future courses **
If you require an alternative payment plan or scholarship, please email thehikmahproject@gmail.com
The course Zoom link and other details will be posted here and emailed a week before the course start date for members to access
Writing from the Heart
Speakers
Host: Saqib Safdar
Guest: Jamila Davies
Summary
Paralleling the commencement of the Ḥikmah Project's first online writing course Writing from the Heart for spiritual growth and healing we speak to teacher Jamila Davis about writing as a healing art and its connection through ṣūfī practice.
In completing her master's in Spiritual Ministry at the University of Sufism (known as the University of Spiritual Healing and Sufism at the time), Jamila developed writing as a spiritual discipline and her approach incorporates the teaching practice of stepping into alignment, opening divine receptivity, and reading and writing for heart and soul transmission, as taught by the gnostic, friend, and knower of Allāh (الله) the late shaykh (الشيخ) Sīdī Muḥammad al-Jamal ash-Shādhulī (سيدي محمد الجمل الشاذلي). What is happening in that process is streaming and tapping into higher consciousness.
At the time of her practicum, she received a ...